Redfish is the most unassuming place you've ever seen from the outside. It looks just like all the other fried seafood restaurants such as Captain Tom's and Blue Water Café, but on the inside it is a much different place. The atmosphere of Redfish makes you want to dress nice.
They serve sushi along with their other entrée options. Personally I have only ever had their sushi. I did go with a friend one time, and she ordered a seafood pasta dish that had different kinds of seafood in it, and I believe either a white wine sauce or an alfredo sauce. She did not seem to enjoy it very much. Everyone's tastes are different though, and that is why even if someone says they do not like something I never pass judgment until I try it myself. Which on this day I did not. I did enjoy their sushi, and like always it was very yummy.
On a separate occasion I had sushi there with another friend of mine for a late birthday dinner. She introduced me to seaweed salad. This is not for me folks. I would not necessarily say that it was bad or that it did not taste good, because my problem lies in the texture. I ate it all, and I did not have trouble eating it. I just would not call it my favorite. When there is a choice for a ginger dressing salad I will choose that all day long. It may be that my salad preference slot is already filled. :o)
The rolls we had on this occasion were the Crunchy Roll, my friend's personal favorite, and the White Tuna Roll. I remember both being very scrumptious. I did end up having wine with dinner and their house Riesling was very delightful. We had the pleasure of meeting the owner. She is a very nice lady. I talked to her because this restaurant is one of my now ex-boss' (because of selling the company) favorite restaurants. I had told him I was going there that evening, and he asked me to say hello for him. He and his wife are actually painted on the wall upstairs with the many other caricatures of customers. It if fun to walk around the room and see if you see anyone you know.
I like Redfish a lot, and will continue to enjoy sushi there.
The first visit's friend's food.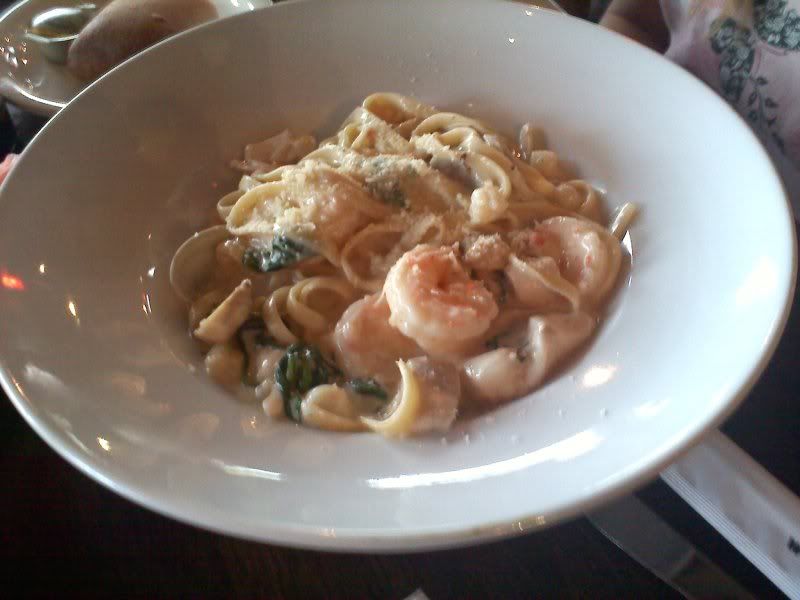 And it appears that on the first visit I also got the Crunchy Roll. :o)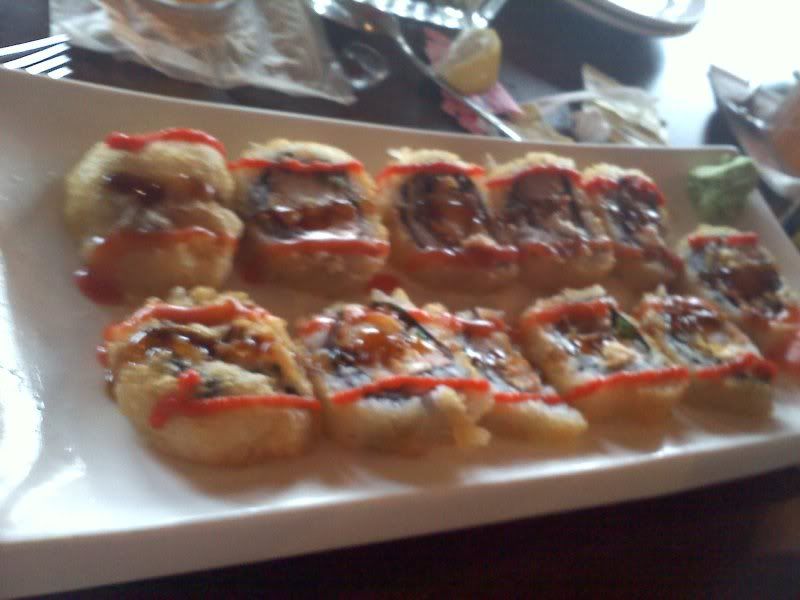 I apologize for the quality of the pictures.
Here is the caricature of my boss and his wife. It really does look a lot like them!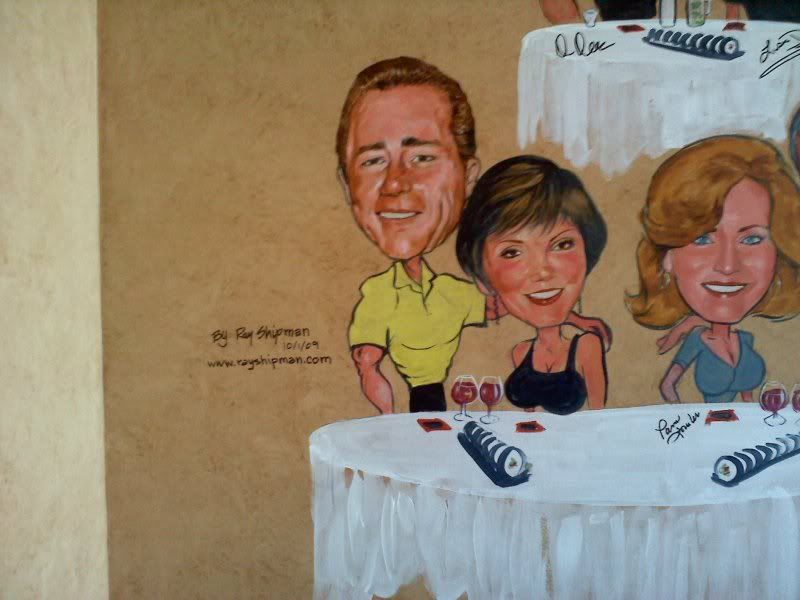 Redfish's Website